Etnosoft develops world class websites with highest standards of design and technologies. Most comprehensive solutions for your business. TOP quality of Design, Developing and Search Engineering Optimization from European professionals for your business to grow.
Impressive Web Design
Modern Web Technologies
Totally Responsive For Tablets & Mobile Phones
SEO-Optimised & Valid Code
Web Analysis a& Technical Support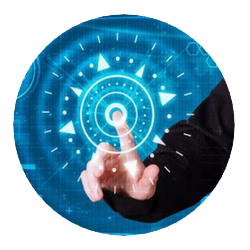 Etnosoft will provide You not just with a simple website but with the excelent creative high standard market tool.
It will sell Your product and converts your traffic into customers. At Etnosoft we work hard to make sure that your website stands out from the crowd, blending Your vision and our creativity and works for Your business.
We make different web designs for different things for different companies. Our websiites will bring in customers and serve their needs and yours.
Etnosoft can provide You and meet Your business goals with a creative perfect web based solution customized to your needs. We make a simple project with database integration and a dynamic web site with numerous custom-coded features. Our websites are user-friendly web solutions on time and on budget with easy access to information with low abandonment rates and quick navigation.
Etnosoft has the experience to make all sizes and types of trustworthy website that suits Your and Your visitors' needs for clients around the world. Our experienced web development and design team can deliver professional, functional client-managed informational websites as well as complex social networking applications with e-commerce, custom functionality and thousands of users.
Etnosoft takes the common sense approach to market Your business online that is finding Your way to the top of search engine rankings. Our experience is based on marketing businesses in many different industries using only trust-worthy, future-proof SEO techniques.
We can help with:
Paid online advertising;
Search engine optimisation;
Qualitative analysis, copywriting, and copy editing;
Statistical analysis, including conversion tracking, affiliate tracking, and split testing;
Usability analysis (finding out how real users use your website)
Etnosoft: responsibility, reliability and responsibility again.
We build projects of any complexity
Individual  unique projects